Well, I did a list for Mother's Day, so why not do one for Father's Day? Just as important as a mom is a dad, whether they're protective of their daughters or teaching their sons how to be a man. Something I've noticed is that fathers don't get the same amount of attention as mothers do, which made putting a list like this together pretty tough because I had to find worthy candidates. I decided to leave out songs like Papa Was A Rolling Stone where the father in question is a deadbeat or a POS because I wanted this to be a celebration and songs like that wouldn't really fit. Also, be prepared to run into a bunch of tearjerkers. So let's start the list.
10.
FATHER TO SON-QUEEN
We begin with Queen and Father To Son, which was on their second album before they blew up. The song is written in the perspective of a father giving advice to his son, whether he likes it or not, and passing down the wisdom he gained through the years. This is not unlike any other father who wants their boys to succeed and they often take that advice for granted until they grow up and face the same things that their father faced. So yeah. This is one kick ass tune that'll rock any Father's Day event.
9.
CAT'S IN THE CRADLE-HARRY CHAPIN
Next is Cat's In The Cradle, which was a number one hit in 1974. Harry Chapin wrote this song for his son when he was born and it's about a father so busy with work that he's unable to spend time with his son. The son hopes that they would eventually have some time for each other, but by the time the son grows up, he's become like his father as he's unable to spend time with him due to work, plus his own family. It's very telling that this kind of thing happens in a capitalist system that's keeping people away from their families. The money might be worth it, but not when it comes at the cost of not being there during your kids' most important parts of their lives. This song serves as a reminder to always make time to spend with your family because time is finite.
8.
THAT'S MY JOB-CONWAY TWITTY
Something I noticed while doing these lists is that a lot of dad songs come from country music. Country legend Conway Twitty is on this list with That's My Job. This is another one of those tearjerkers where a boy confronts one of his biggest fears, the possibility of his father passing away. His pops assures the kid that he'll always be by his side because, as he says, it's his job. As a father, he'll always be there to provide for him through good times and bad times. A real touching song.
7.
DRIVE (FOR DADDY GENE)-ALAN JACKSON
From one country music legend to another, here's Alan Jackson with Drive (For Daddy Gene). This is a celebration of the bond between a father and his son and all the good times that they have, whether they're driving a boat or a Jeep. Sometimes, it's the simple things that makes for great memories that last a lifetime. And at the final verse, Jackson, a father himself, does the same things for his daughters that his dad did for him, so it all comes back full-circle.
6.
SONG FOR DAD-KEITH URBAN
They say when you get older, you become more like your parents. This is something Keith Urban embraces in Song For Dad. He realizes that he's repeating the same behavioral patterns as his old man and all of the little things that he watched him do and he's perfectly okay with that. Becoming like your parents isn't always a bad thing (unless they did some shitty things), so instead of fighting it, Keith Urban hopes that becomes more like him. Solid stuff overall.
5.
MY OLD MAN-ZAC BROWN BAND
Two years after the mixed reception of Jekyll + Hyde, Zac Brown Band went back to their roots with Welcome Home, with My Old Man as the first single. This is another one of those songs that hits you right in the feels as Zac Brown wrote it as a tribute to his own father and the memories he shared with him. The first verse centers on the narrator's childhood, the second verse flashes forward to him as an adult, and the third implies that his father passed away. Note that Zac Brown's own dad is still alive, so that third verse doesn't apply to him. Still, My Old Man is a feels-heavy song that tugs at the strings thanks to its harmonies and the music. It's a great song from a great country group.
4.
FATHER AND SON-CAT STEVENS
Yes, this song is here because of that funeral scene in Guardians Of The Galaxy 2. So what? I shed a tear at that scene and the song in question every single time. Father And Son is one of Cat Stevens' best-known songs, even though it wasn't a big hit in either the U.S. or the U.K. It's a conversation between a father and his son, who's planning to start a life of his own, and the father urges the song to take things slow since he's still young and hasn't experienced life at it fullest. The son expresses that he want to gain his own independence as any adult would want. Shout out to James Gunn for using this song because it was a perfect way to end Guardians 2.
3.
JUST THE TWO OF US-WILL SMITH
You don't see a lot of hip-hop songs about fathers, especially positive ones. Most of them deals with absent fathers or deadbeats. Well, Will Smith went a different direction with Just The Two Of Us, a remake of the Grover Washington Jr. and Bill Withers song of the same name. Where the original song is about a loving couple, Will Smith flipped the song to be about a father and a son and he's expressing all the joy one could have of being a new parent for the first time. Is it corny at times? Yes. But there's a lot of genuine heart that's put into the song that makes it endearing for any Father's Day occasion.
2.
DADDY LESSONS-BEYONCE
This does count as a country song despite what Nashville will have you believe. Daddy Lessons is a song from Beyonce's excellent Lemonade album released in 2016. It's a look at Beyonce's childhood and all the things that she's learned from her father. And seeing where she's at now, she didn't take what he said for granted. This isn't the first song Beyonce has made about her pops, but it's the one that kicks the most ass, embracing her Southern roots with some organic acoustic grooves along with a killer brass section. This song is so country that Beyonce did a remix with the Dixie Chicks. That's awesome. And it came so close to topping this list.
And finally, the best song made about a dad IS……
1.
DANCE WITH MY FATHER-LUTHER VANDROSS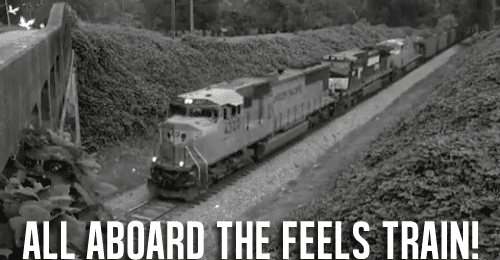 Yeah, this one gets to me all the time. This is one of the few songs that I can't get through without tearing up. In the final legs of his career, Luther Vandross released Dance With My Father, which became huge on radio stations and won him several awards, including the Grammy for Song Of The Year. The song harkens back to a time when Luther's father was around and would often dance with him and his mother. His father died when he was 7, so this song meant a lot to him and co-writer Richard Marx, who also lost his father. The reason this song hits so hard is a combination of Luther's vulnerable performance and the more delicate production that creates a somber atmosphere of childhood nostalgia. It's bound to resonate with those who've lost their father and it makes those whose fathers are still around appreciate them even more. Dance With My Father, the best dad song ever. If your pops is around (assuming you both have a good relationship), talk to him, spend some time with him, and give him a big ol' bear hug.
And those were, in my opinion, the best songs made about dads. Just like with Mother's Day, I hope you all have a great Father's Day this weekend.
Peace!!
SONG OF THE WEEK
Papa's Got A Brand New Bag-James Brown